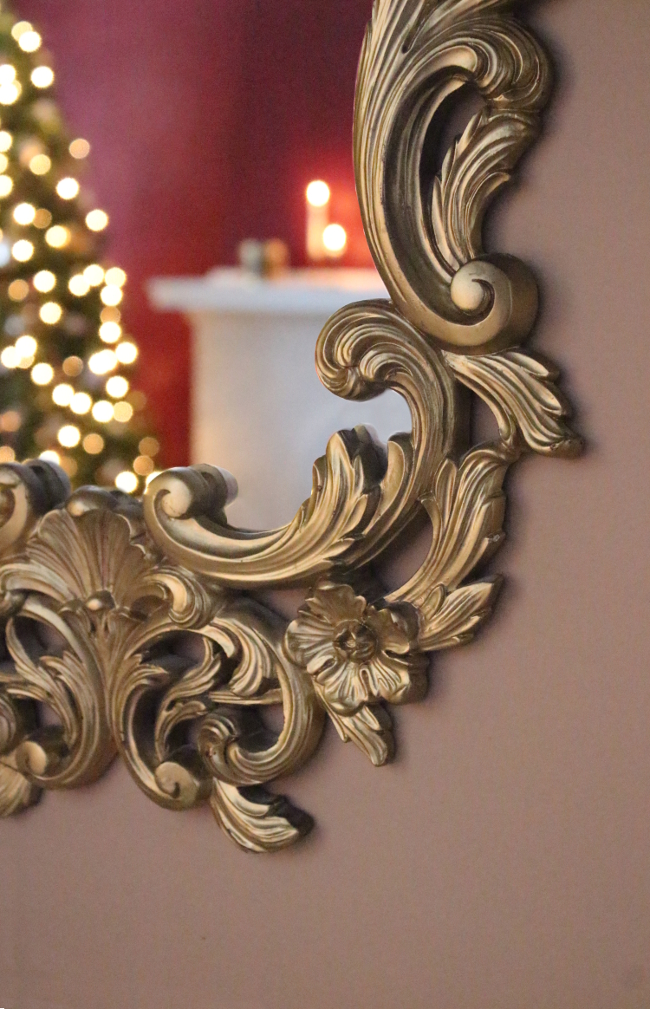 Kijiji
has fast become one of the most visited pages on my browser since moving to Canada [actually, since before we moved to Canada. I found our
green chaise lounge
and even
our apartment
on it]. More recently, one of the many things I've been looking for is a fancy mirror for our hallway. I came close to it a few weeks ago when I found a [proper] vintage ornate gold mirror with built-in candelabra's, but at the last minute, the seller sold it to someone who had a car and could collect it themselves [welp]. It turned out to be a blessing in disguise because just this week I found a baroque style mirror AND console table for half the price …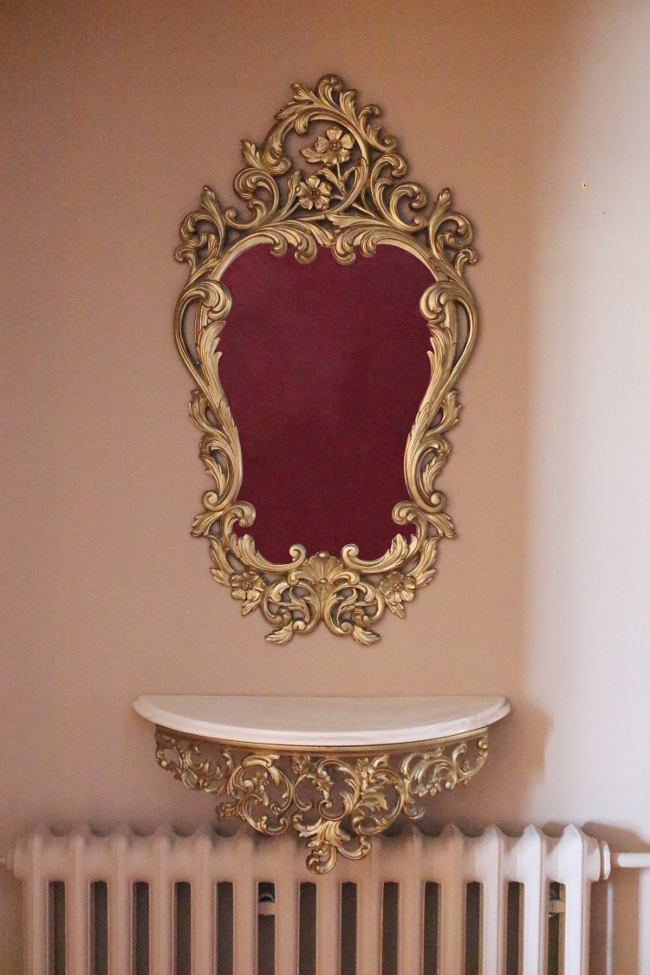 Neither are antiques but TBH I don't care too much about that stuff. Trust me when I say these photos don't do either much justice. The mirror looks very plastic in the first picture, but it's actually plaster and VERY heavy. The console table is solid but it isn't marble; the seller was upfront about that and it's not hugely obvious. And more importantly to me, it's not something that bothers me.
I was hesitant about hanging the console table here because of the heater in our hallway, but I mean, the heater is prettier than the storage heaters in
our Dublin apartment
so I'm not going to loose sleep over it. It's a perfect spot for us to drop our keys, leave our laundry money and maybe a candle [because
MOAR CANDLES
]. I already have big plans for our little hallway and can't wait to paint it [after the living room is finished being painted of course. I try to finish one project before starting another.].
Not bad for $75.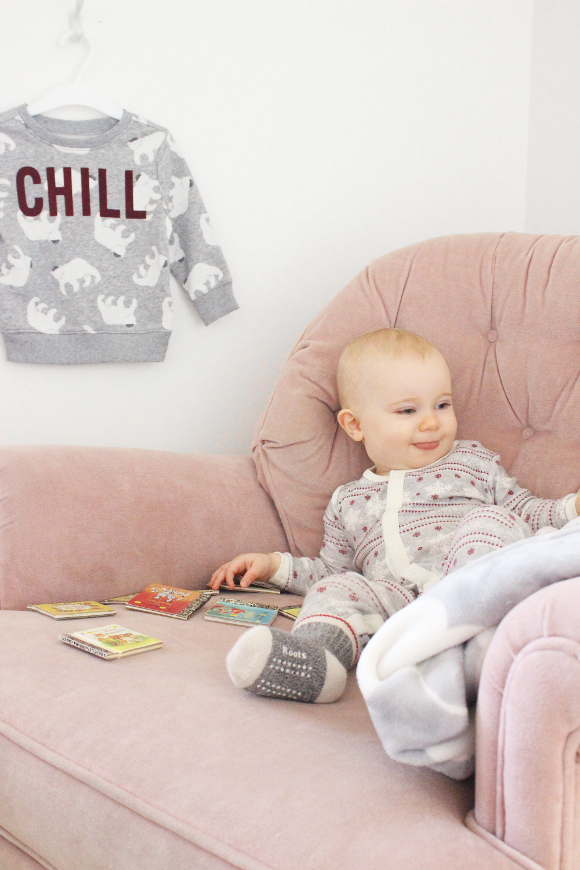 On Saturday we took a walk through the center of Ottawa with no set plans. We wandered down Bank Street and I saw what looked to be a secondhand store [within / alongside a shop called Picture Works, which has no details online]. It was full of a jumbled mess of secondhand pieces and I couldn't not go in.
I walked down one of the aisles and what did I see but a little pink bucket chair under a pile of chairs and stools. I cleared it off, sat down and decided I had to have it. It was so perfect and at just $30, I really couldn't not get it.
The shop owner was eccentrically honest and even offered to deliver it to me for "whatever price you want". Last night he delivered it as promised and after a quick clean, it is now home in the corner of Cora's room. It's so perfect for her space and just what I was looking for in a cosy reading chair. It swivels and rocks back and forth and more importantly, is so comfortable [as I type sitting in it]. Cora's had a few rough nights getting to sleep [fuck teeth], so it will definitely be a welcome place for us to sit with her until she falls asleep.
Secondhand FTW.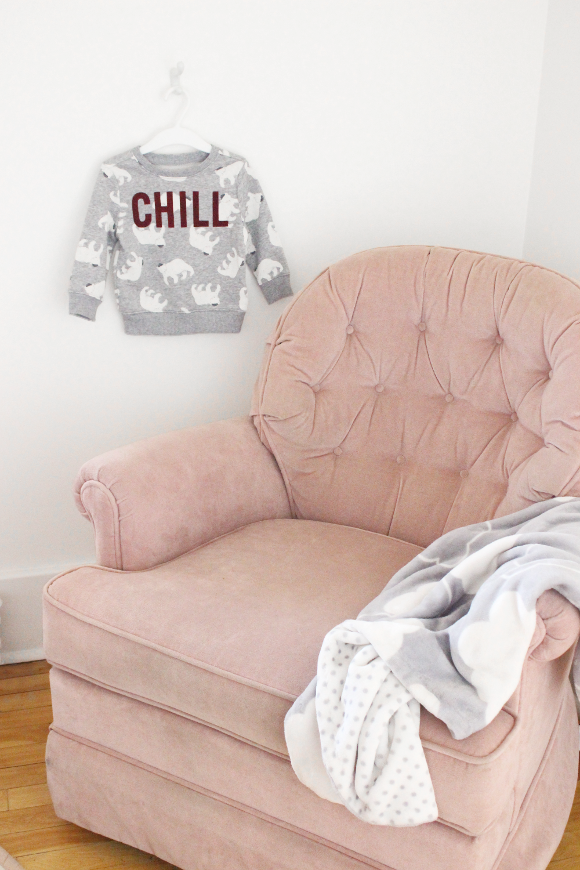 You know when you meet someone for the first time and you feel like you've known them your whole life? After geeking over charity shops online the past couple of weeks, Sadhbh* of
Where Wishes Come From
so graciously offered to give me a tour of
ALL OF THE
Bray charity shops last week. We met on Main Street in Bray and spent the entire afternoon shooting the breeze and touring the best second hand bargains Bray has to offer. Entertainment, great company, and it snowed. It was a pretty epic afternoon.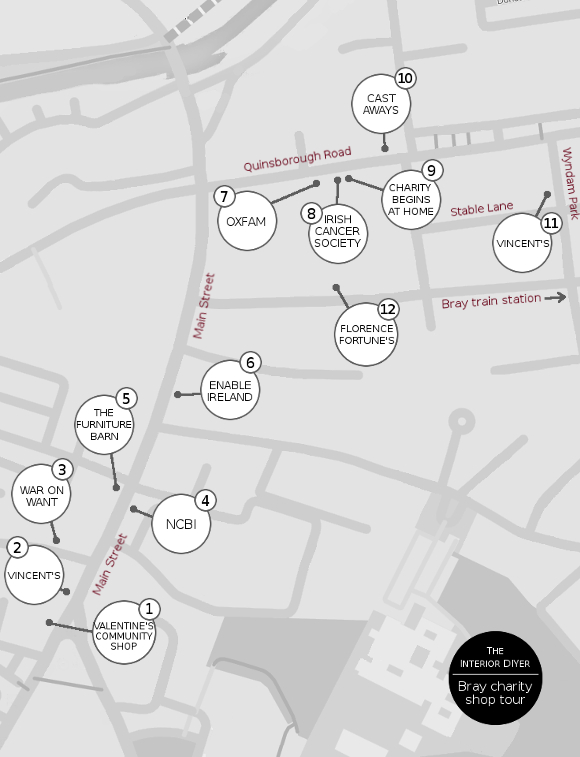 As Sadhbh so expertly advised, we started our tour at the McDonald's [which is one of the
top 10 McDonald's
in the world, if that's your kind of thing] at the top of Main Street in Bray because that way, you're walking downhill for the rest of the shops. That's my kind of route.
Without further delay, onto all the second hand and charity good stuff –
10. Cast A Ways – excellent selection of second hand and shabby chic furniture