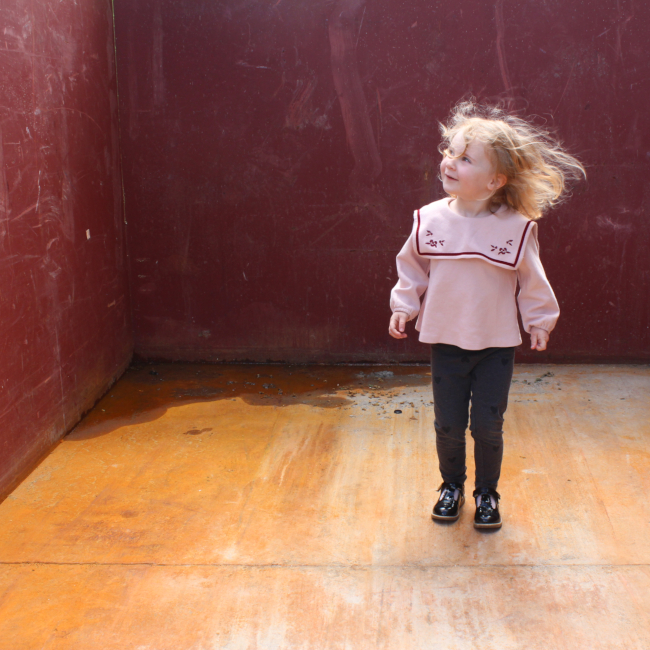 When Luke from Bin There Dump That contacted me in early February of this year to see if there was a project we could work on together, it was a pretty serendipitous opportunity. At the time I was considering taking part in the upcoming One Room Challenge for the first time as a homeowner. In my new-home-ownership excitement, I figured if I was going to partake in the ORC I was going to go all out and do a proper renovation. Not just painting a room. Like, divide and conquer that room, then paint it. It was a very stars aligning moment when I heard from Luke and felt it was too perfect an opportunity on our first renovation project.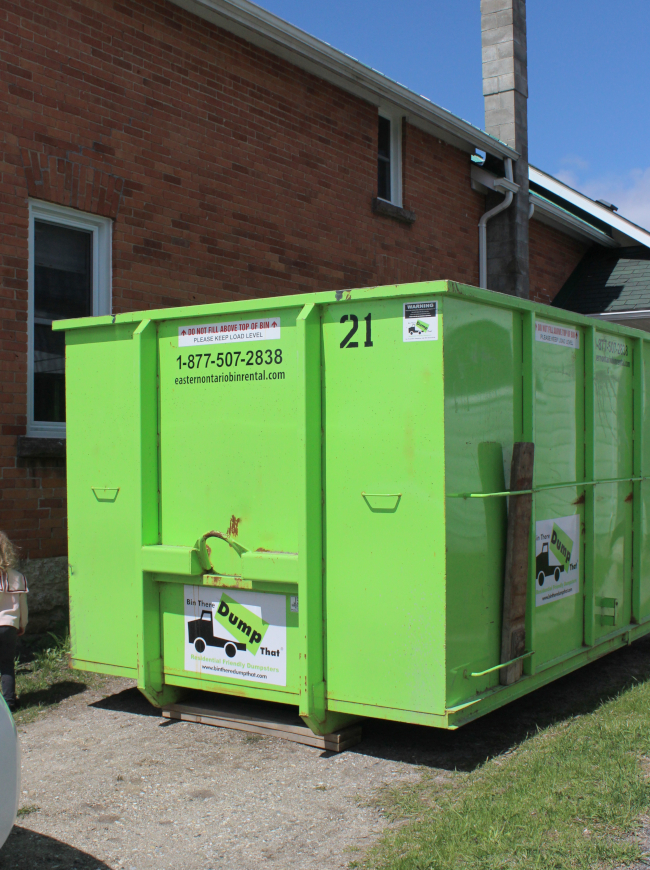 After a few emails and tests [I first wanted to test our ceiling tiles for asbestos before confirming we could move ahead with doing any renovating (which tested negative, yay!)], last week I called the Bin There Dump That Eastern Ontario branch and spoke with Destiny, who took me through the ordering process. Bin There Dump That is North America's largest residential-friendly dumpster company, so it took less than 10 minutes for her to locate and coordinate a 20-yard dumpster to be delivered when we needed one in two days' time.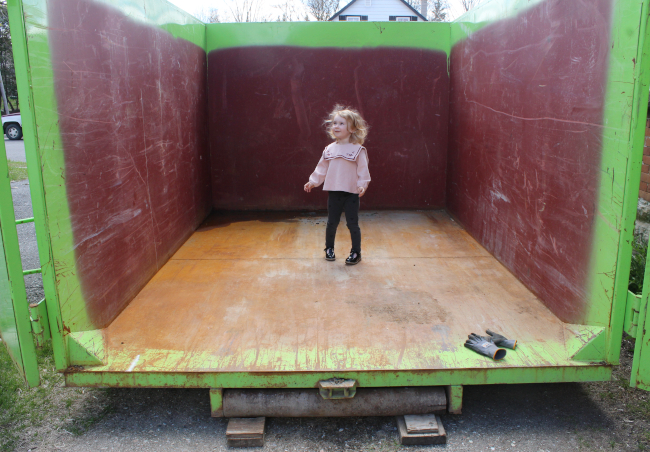 It was a very straight-forward process. On Friday morning Jess delivered our 20-yard dumpster. Even though our driveway is unfinished and rough, she put down large wooden planks to protect it. The dumpster itself isn't touching our driveway at all so if you had a beautiful driveway I can easily see how it would be fully protected, regardless of how much chaos is happening mere inches above it.
This was one of those grown-up type tasks I had blown out of proportion in my head, but felt I successfully graduated from once I had done it. Ordering a dumpster. It was so easy to order and I'm very thankful for how helpful everyone at the Bin There Dump That team has bin (#DadJoke).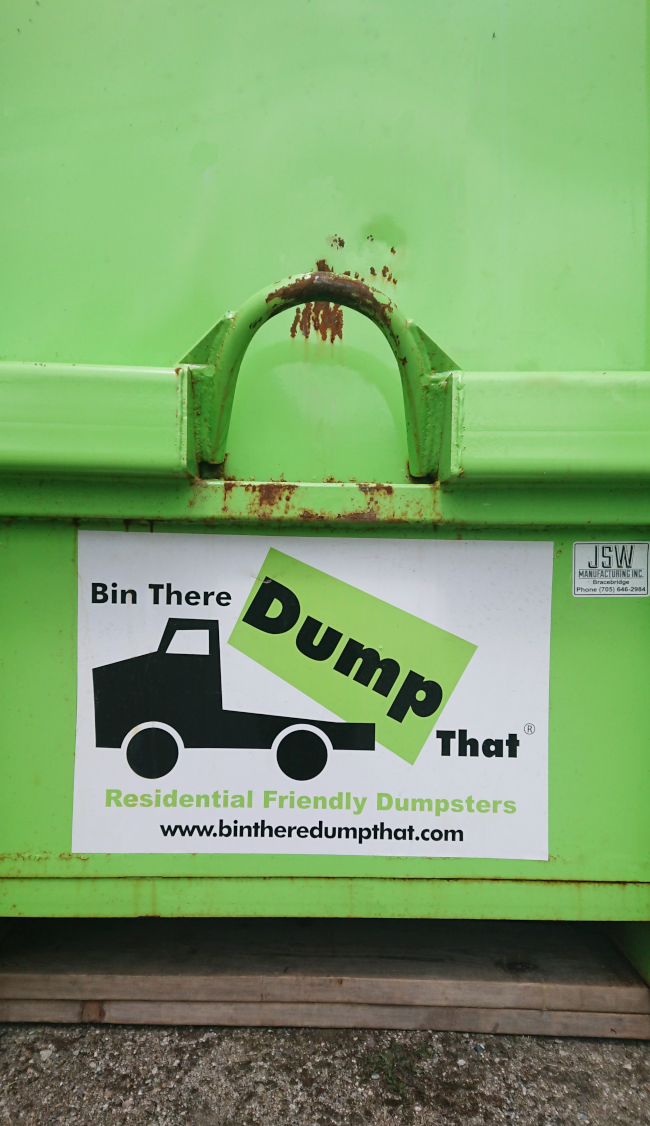 DISCLOSURE - While this post is not sponsored, I did receive the service of a dumpster rental during my One Room Challenge free of charge from Bin There Dump That in exchange for a blog post. I only work with brands that I like and of course, think you will too. Thank you for supporting the companies that support The Interior DIYer.