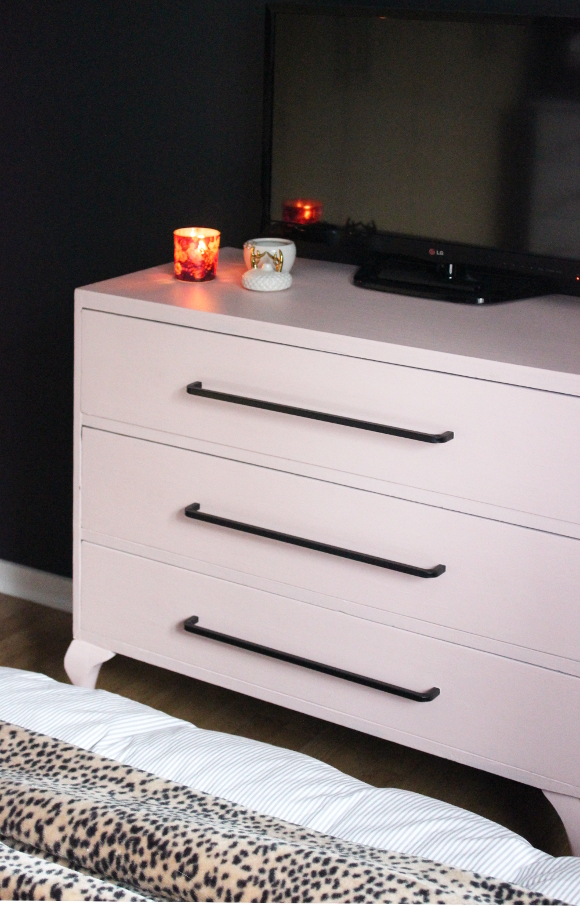 It may have taken me close to two months to do it, but I'm very excited to at long last be able to share our updated bedroom dresser!
Around this time in December
Rust-Oleum
got in contact about working on another project. Our bedroom dresser was in serious need of being updated so I chose to repaint our dresser with Rust-Oleum's
Chalky Finish Furniture Paint
in 'Strawberry Vanilla' and topped it off with some of their mat
Furniture Lacquer
[you can read my full design decision making process
here
]. It took much longer than expected to update our dresser [a handle order that went wrong + having a newish baby = things now take 42 times longer than I'd like], but despite the delay, I'm more than delighted with how it turned out.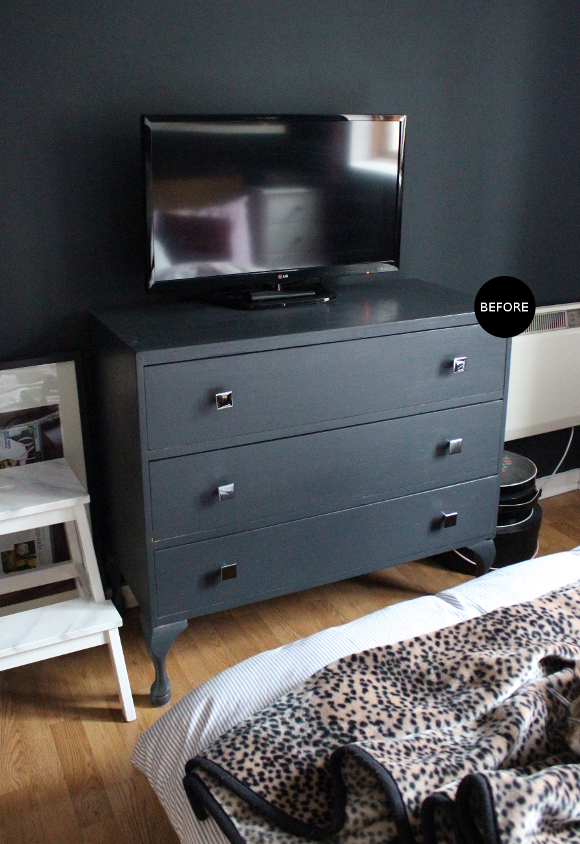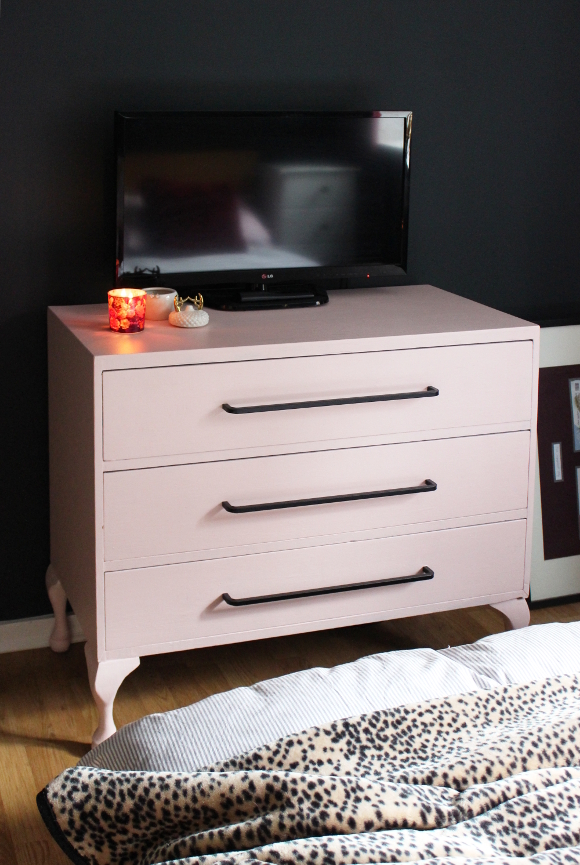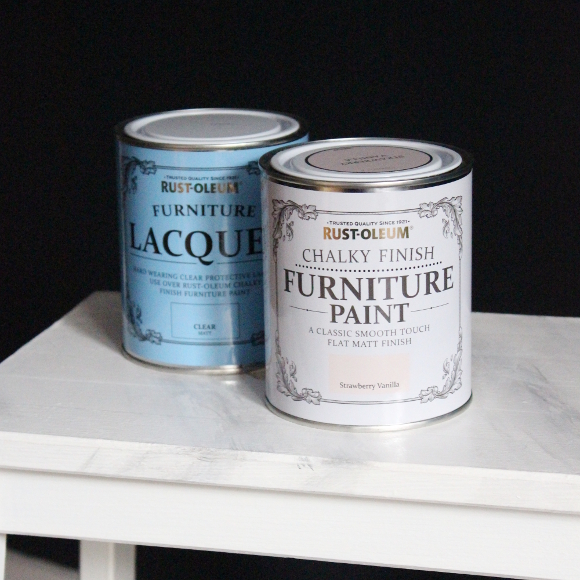 Because our dresser was so dark, it took 3 coats of 'Strawberry Vanilla' to cover the previous paint. I let the dresser dry for about 6 hours between each coat before adding the lacquer finish. I added two layers of lacquer as our dresser gets a lot of use and is also in a high traffic area in our room. I thoroughly mixed the lacquer, applied the first coat and waited 24 hours before applying the second coat as per the instructions on the tin. My one mistake was I didn't thoroughly mix the lacquer before I applied the second coat and the second coat came out streaky. This was simply because the lacquer had settled in the tin between coats. I mixed it really well and applied a third layer of lacquer and it turned out perfectly. Because I added 3 layers of lacquer altogether, I let the dresser dry fully for about 2-3 days before putting the drawers back in and placing anything on top.
Something I found really handy was applying the paint and lacquer with a small sponge roller. Using a sponge roller meant each layer was applied to the dresser and drawers from start to finish within 20 minutes. Whereas if I had used a brush, I'd say I'd still be working on it.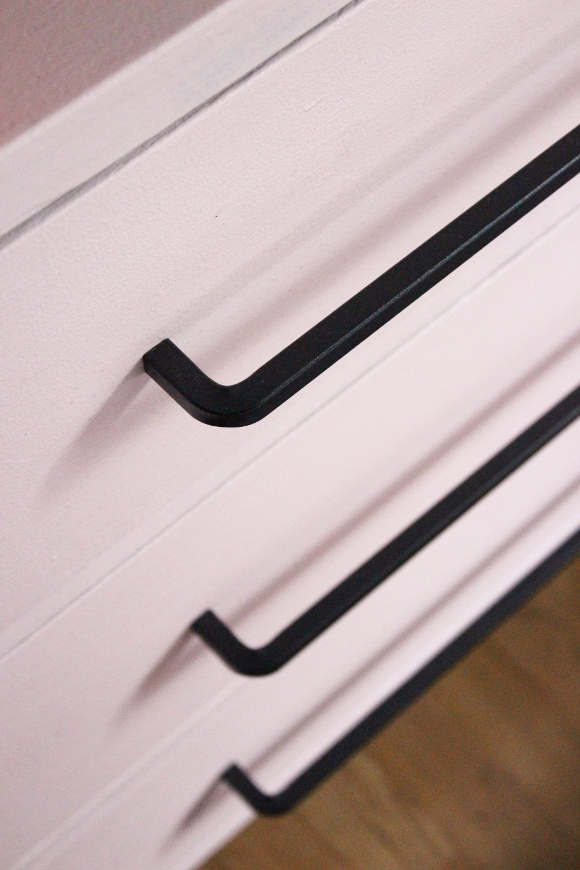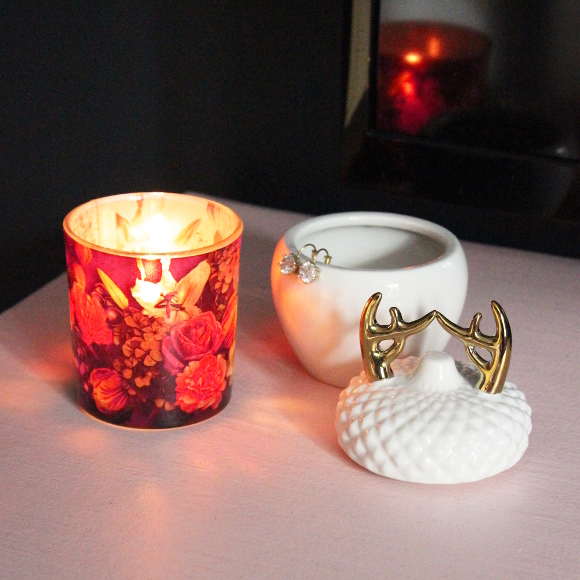 The black Ikea
borghamn handles
really finish the dresser and work perfectly with the antique pink. I'm all about strong contrasts and juxtapositions, so the strong black handles balance the lightness of the dresser and tie it in with the rest of our room. They make it – dare I say – a bit sexy?
I don't want to sound overly dramatic, but I'm really in love with our dresser now. The reason I love interior design so much is because of the mental health benefits that come from updating a space. How one change to a room can make such a huge difference to a space and how you feel about that space. Our room was feeling a little bit dreadful these past few months, but a few coats of paint have really made such a difference.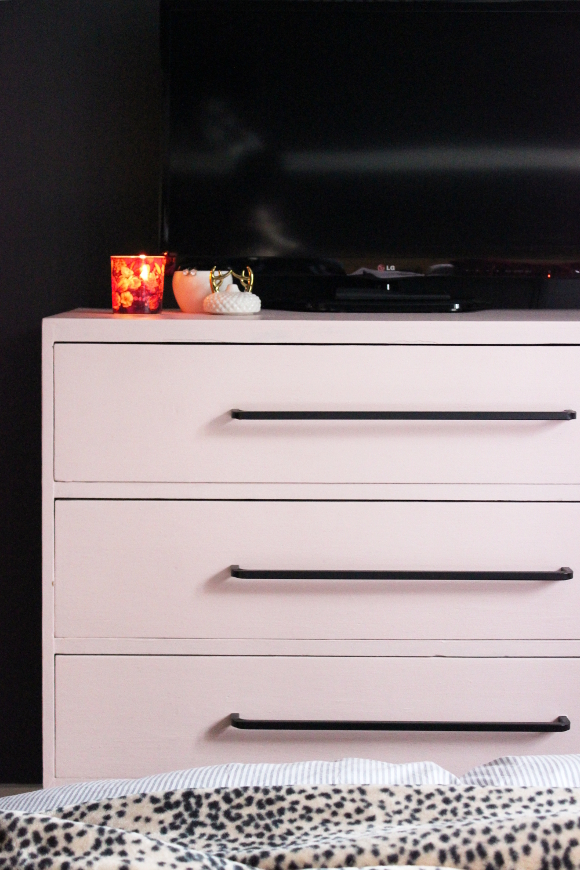 DISCLOSURE – while this blog post is not sponsored, I did receive this paint and lacquer free of charge from Rust-Oleum. As always, all words and opinions are my own. I only work with companies I like and of course, think that you will too. Thank you for supporting the companies that support The Interior DIYer.